sunnyleeras@gmail.com
Sunny was born and raised in Bangkok, Thailand, and currently lives in New York. Her visual art practice spans photography, photo books, video, multimedia installation, and performance, ruminating on storytelling, superstition, placemaking, identity, and memory.

In recent work, she documented her mother's collection of worldly fridge magnets in a self-published book that debuted at Bangkok Art Book Fair 2020, titled Mom's Magnets (2020). In 2021, she had 40+ photographic portraits of American artists and curators published in the book We Are Here: Visionaries of Color Transforming the Art World by Jasmin Hernandez (2021). Along with the portraits are her images of artist studios and artwork. Most recently, she exhibited a commissioned video installation, Wuthichai (Exit Interview), in SculptureCenter's In Practice show, You may go, but this will bring you back (2021). In this piece, Sunny invites Thai actors to step into the role of her deceased father to improvise answers to her questions. The work was awarded the Queens Council on the Arts 2021 New Work Grant.

Sunny received a BFA in film, photography, and visual arts at Ithaca College and an MA in arts administration from Columbia University.


Contact for CV.


---
Wuthichai (Exit Interview) at SculptureCenter for In Practice: You may go but this will bring you back

On view March 25 through August 2, 2021

Download press release here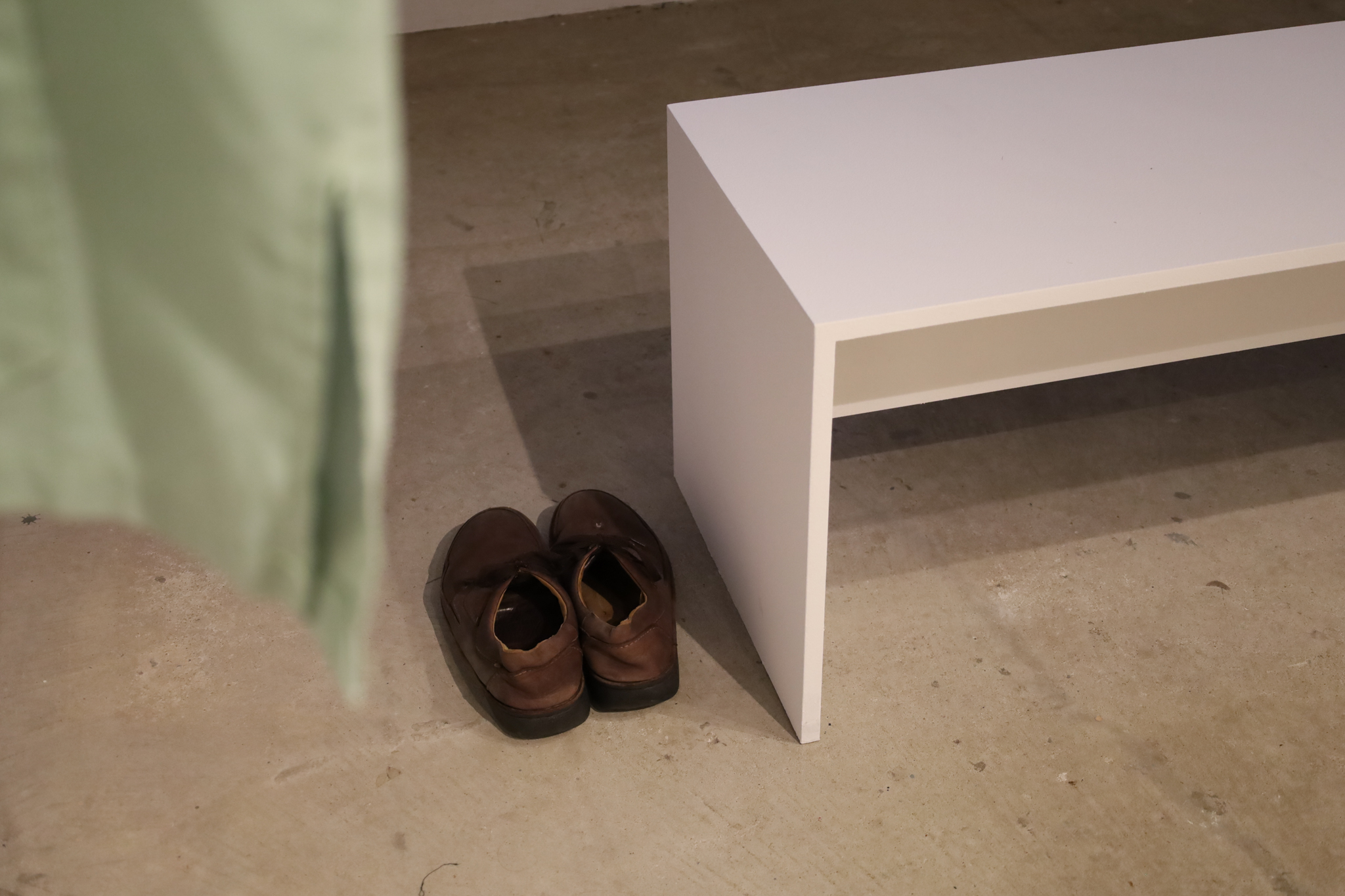 Towards Tenderness was a 2017 two-person exhibition at Lubov gallery displaying works of and organized by Sunny Leerasanthanah and David Lurvey.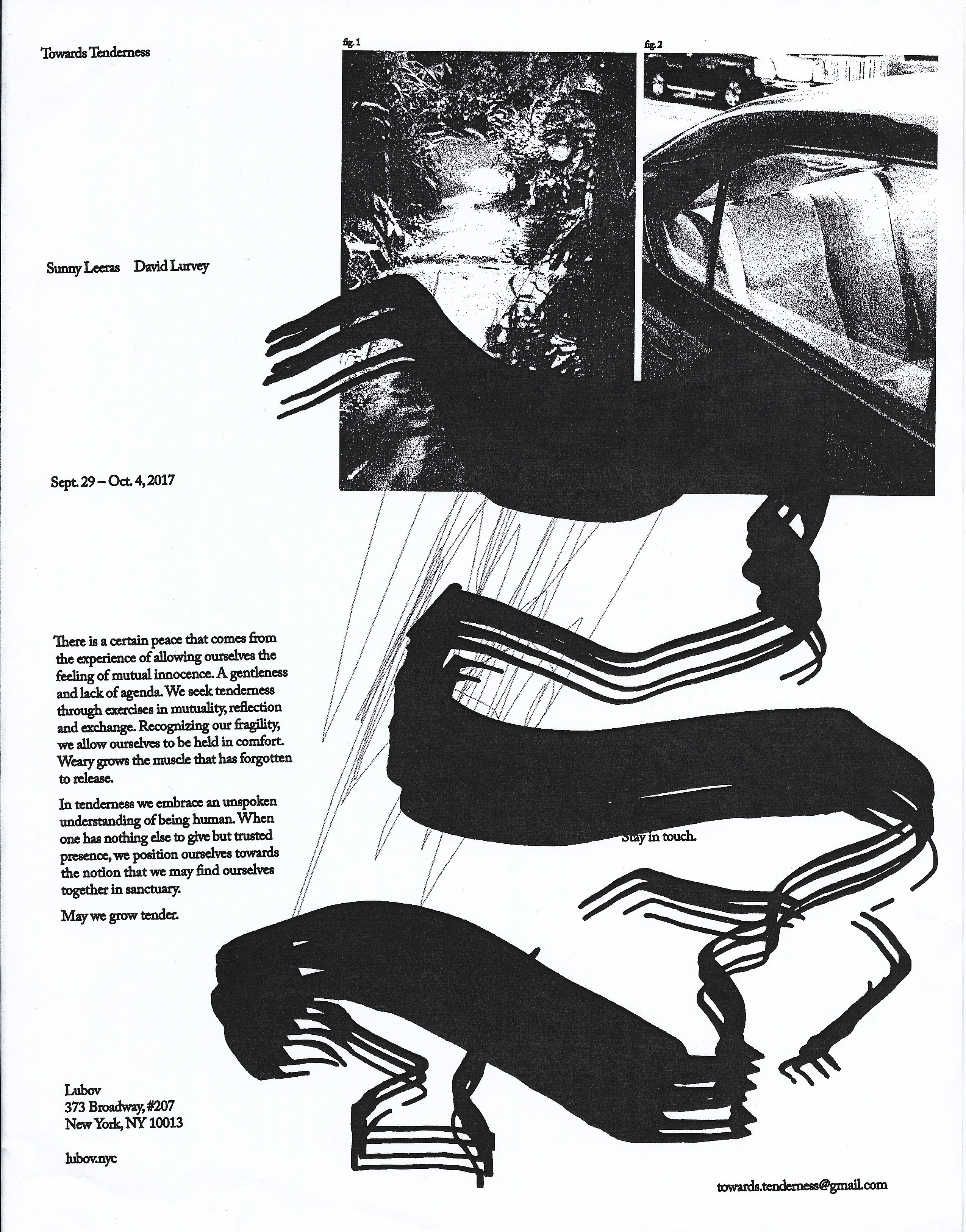 Pamphlet design by Stephen Lurvey


Install shots by David Lurvey


My Mother Doesn't Know I Think Her Softness Is Her Strength
Print by Sunny Leerasanthanah
Carry Me Home

Photo Series
Exhibited at Myers Gallery, Columbia University, 2019
EXHIBITION POSTER
WORKSHOP NOTES
---
rehearsal residency
November 10, 2018
Workshop on handwriting and Thai superstition
Participants' feedback - 001
Participants' feedback - 002
Participants' feedback - 003
Notes
1 I developed and guided a workshop on handwriting and Thai superstition during my time at rehearsal residency.
2 The workshop had a performative aspect which involved me weaving in a personal narrative through storytelling.

The personal narrative was based on things my mother taught me about how to practice handwriting with "good fortune". The way you shape certain letters can indicate "leakage" of wealth, or the way you strike through your name can mean cursing youself to bad luck. Before the workshop, I consulted with her to confirm these beliefs of hers.
︎︎︎The purpose of storytelling was to mirror the act of passing superstition by word of mouth, something I experienced first-hand growing up. My mother made me practice writing my signature so that it would be "lucky".
3 My mother's superstition is not rare. In Thailand, belief in the occult or mystic has impressively thrived in the rapidly modernized country.
︎︎︎ I highly recommend reading this essay by David Teh about Thai contemporary art:
"Return To Sender" (Artforum, Feb 2019)
Workshop image - 001
Participants' feedback - 004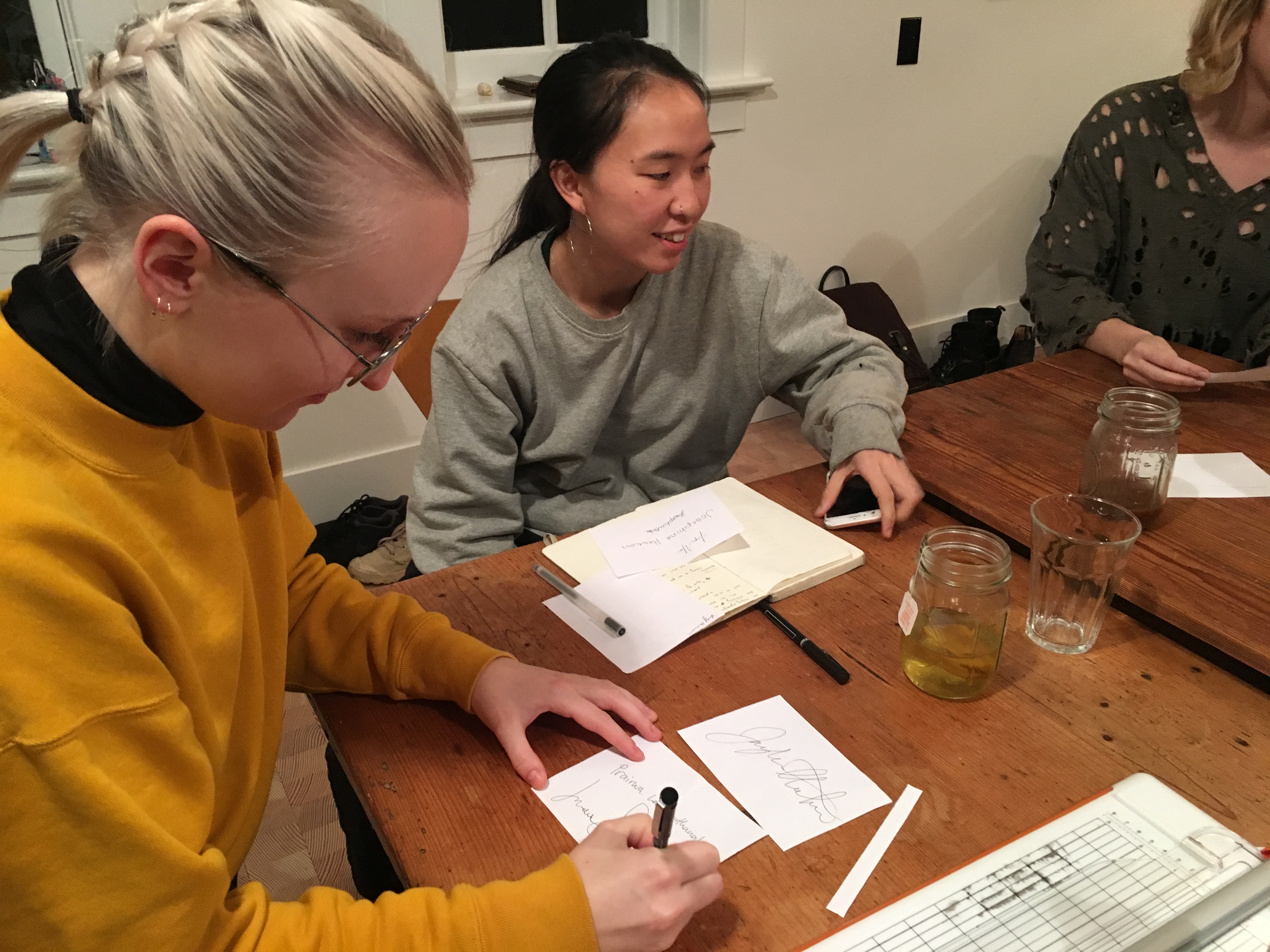 Workshop image - 002





Rehearsal Residency images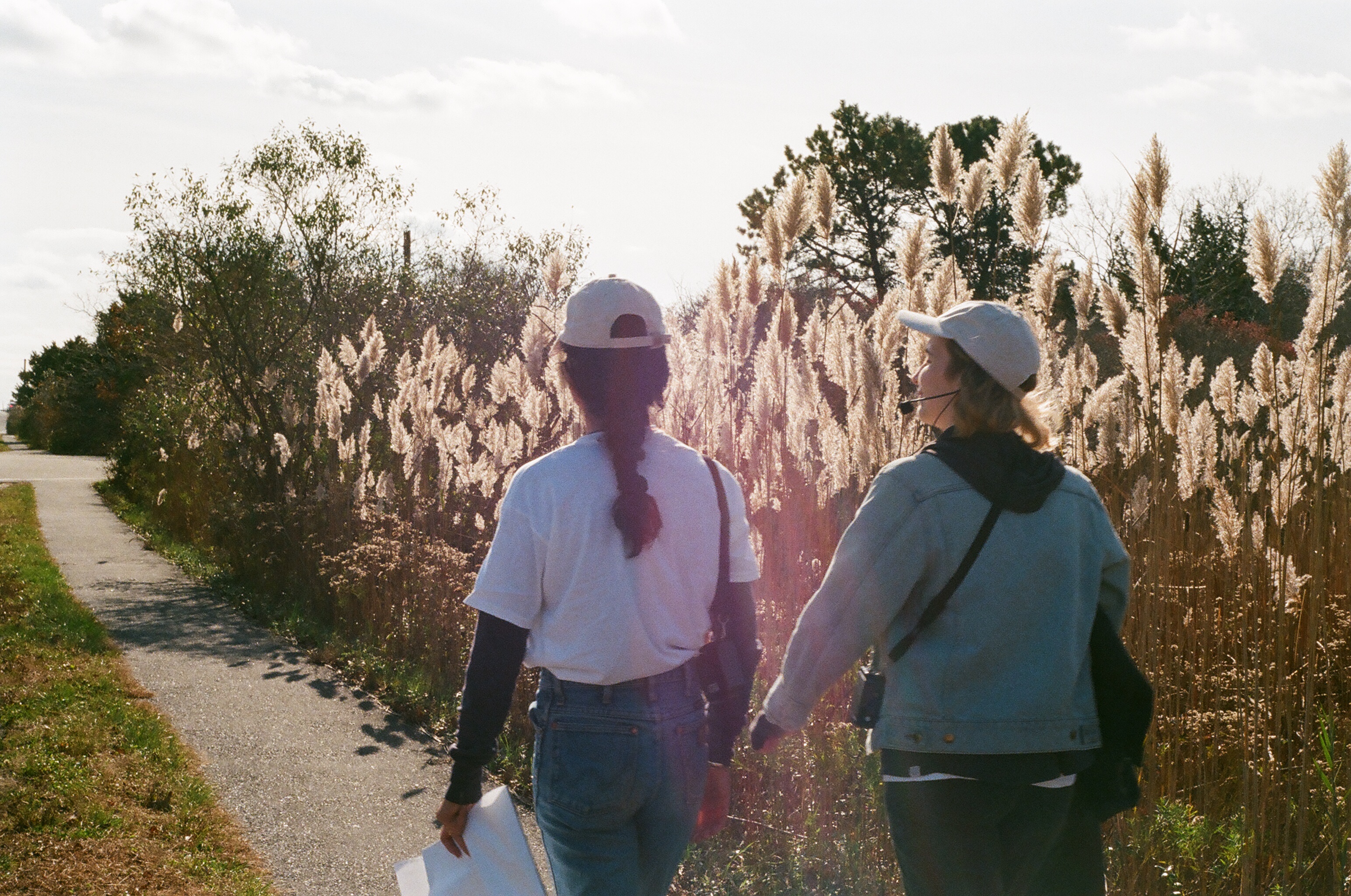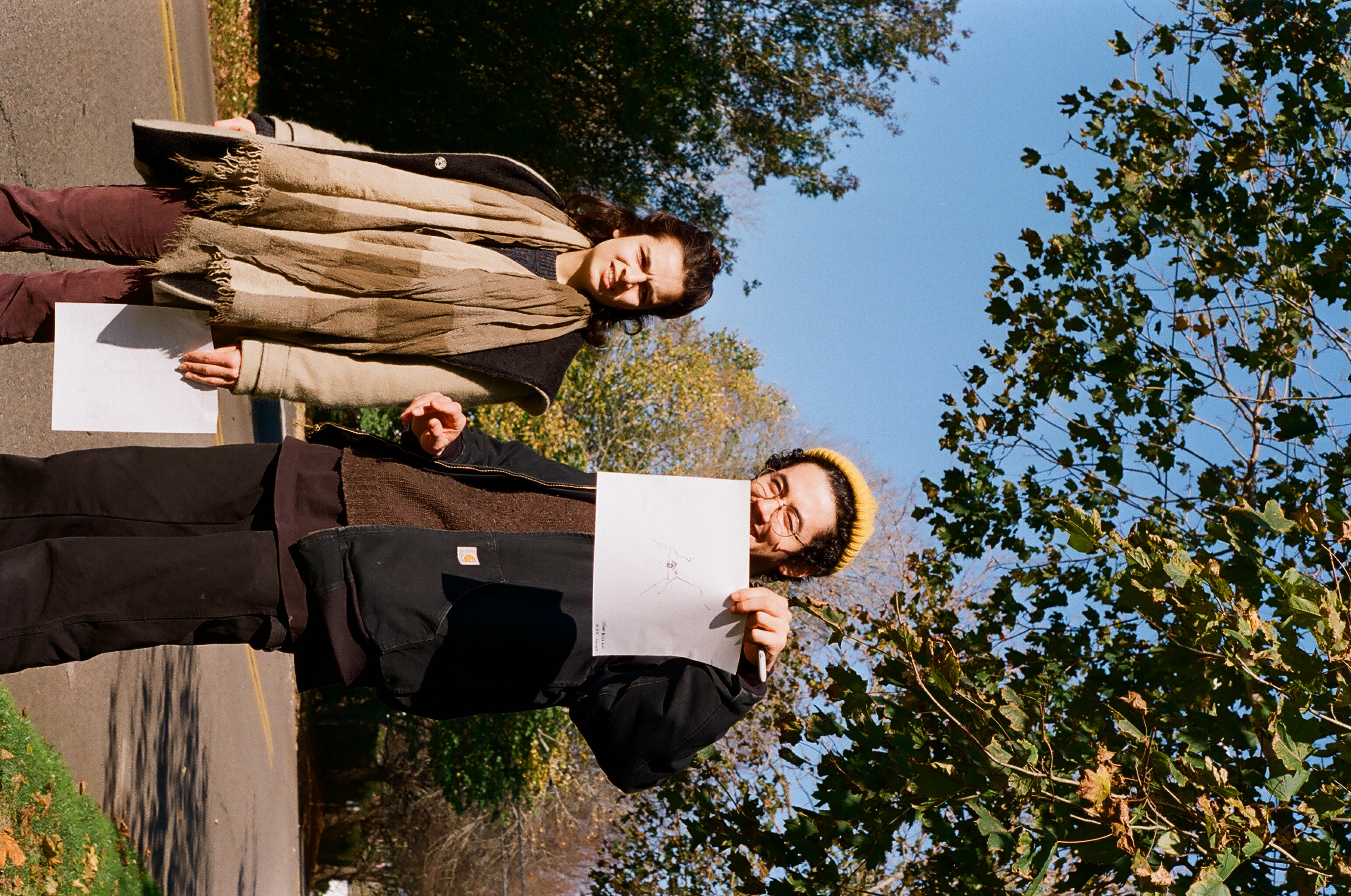 EDITORIAL

Credit: Principal Photographer


We Are Here: Visionaries of Color Transforming the Art World (2021) by Jasmin Hernandez
MOM'S MAGNETS

Limited Edition Risograph Print Book
Self-Published, August 2020

Photo courtesy Miriam Gallery



PURCHASE IN USA
via Printed Matter's in-person store

(sold out online)

︎
via Miriam Gallery's in-person or

online store

︎
via Citizen Editions'

online store

︎


PURCHASE IN THAILAND
via Happening Shop's in-person or

online store

︎





Featured in Bangkok Art Book Fair 2020

Mom's Magnets is Leerasanthanah's typological documentation of her mother's collection of magnets from worldly destinations. The souvenir magnet is exemplary of reducing culture, place, people, heritage, and politics to commodified kitsch. Patterns reveal the homogenous representations of marketable icons. Playful juxtapositions force a relationship between two seemingly unrelated symbols, like the Egyptian hieroglyph tablet and Britain's telephone booth. Ultimately, the book contemplates the attempt to embody and possess place and time—a subject that resonates with Leerasanthanah's past work.

2020



Self-published

Printing/ Production: Risograph

Size: 14.859 x 20.955 cm

No. of pages: 32 pages

Edition of 100 copies






Homes Against Tides

Photobook
Self-published, 2018
VIDEO WORK
︎︎︎ SEE VIMEO

for more
STRANGE FEAR & ECSTASY

2016, Video Installation
5:22 min on loop
Footage credit: Cellphone video clips of drag performer Aaron Thornton (Vanilla Diamond) at Virginia Beach in 2015;
Archival footage by filmmaker Nelson Sullivan (1948-1989).
SURFACE TENSION

2015, Installation
Digital Video Projection on Glass Tank

INSTALLATION PREVIEW: https://vimeo.com/154914664




︎ PHOTO JOURNAL

---
NYC Chinatown 2021
---
FAMILY ARCHIVE

Images from the 1970s from my aunt's collection




At the end of the school year, my aunt and her friends gave each other professional headshots for safekeeping.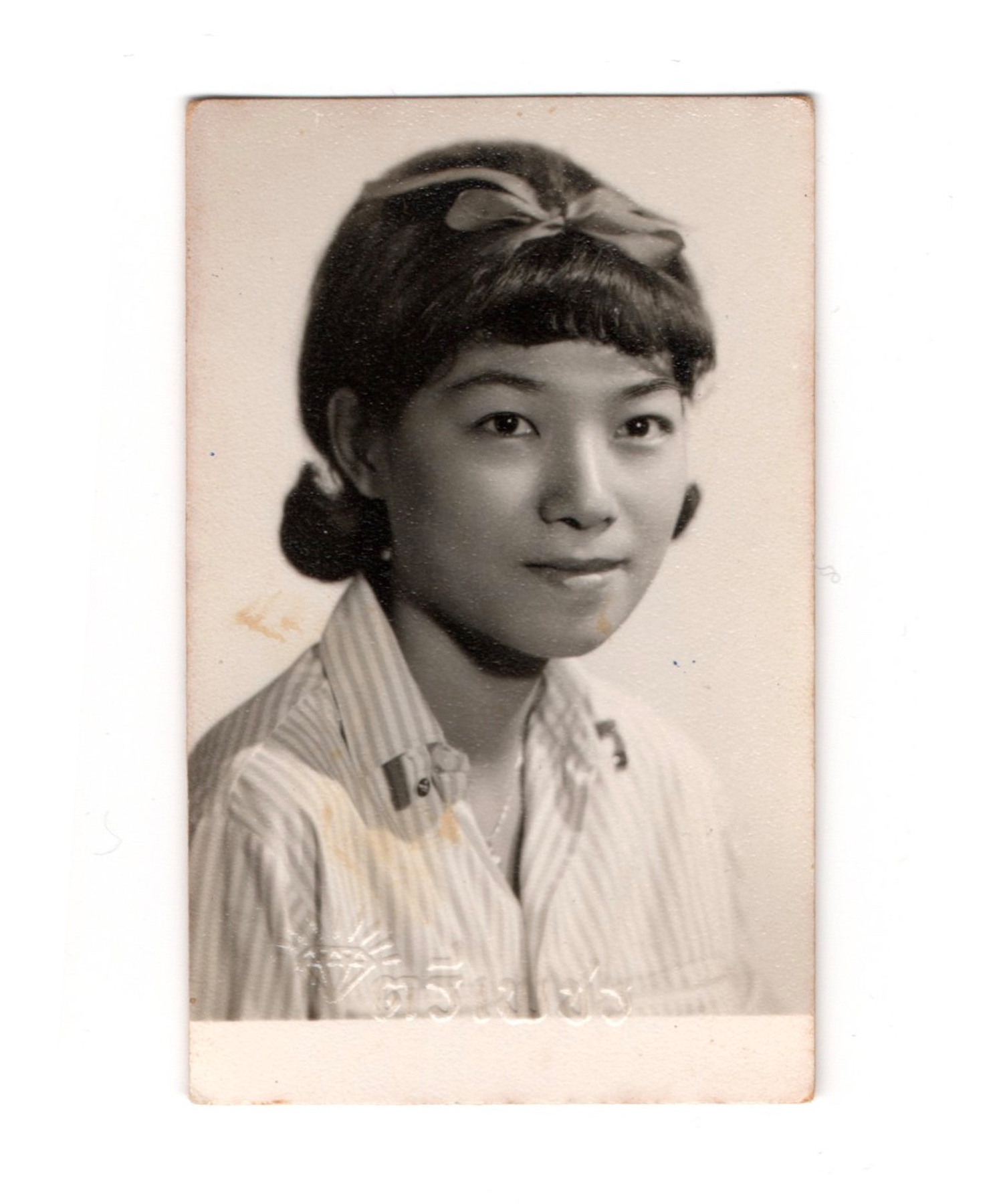 BANGKOK 2019 – 2020
CAMBODIA 2019 – 2020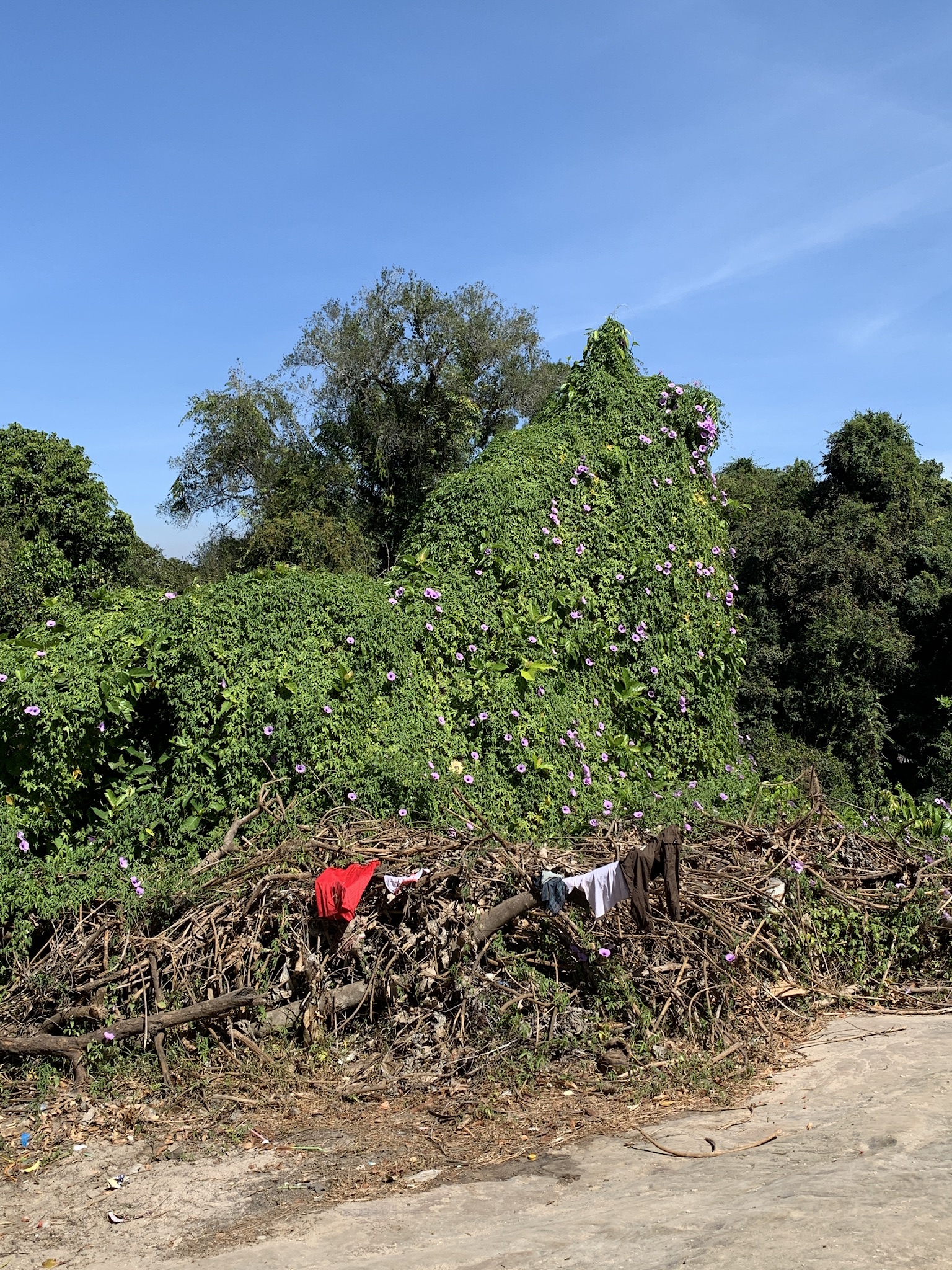 NEW YORK in Black & White
Ithaca, Queens, Brooklyn, Manhattan
ARIZONA 2020