Wuthichai (Exit Interview)
---

Wuthichai (Exit Interview)

2021
Two-channel HD video installation with mixed media including watch, journals, video camcorder and tape, medicine bag, pills, pill splitter, incentive spirometer, wallet, ID cards, glasses and case, shoes, shirts, pants, shorts, hangers. Dimensions variable.
Video portion is 48 min on loop.

Commissioned by SculptureCenter; exhibited at SculptureCenter's 2021 In Practice show, You may go, but this will bring you back (March-August 2021)

Awarded the 2021 Queens Council on the Arts' New Work Grant.

INSTALLATION EXCERPT: vimeo.com/535311796
EXHIBITION CATALOG: Link
EXHIBITION PRESS RELEASE: Link

Description: Thai-speaking actors, who were casted via online community forums for Thai immigrants in New York City, role-play and improvise dialogue as Sunny's deceased father.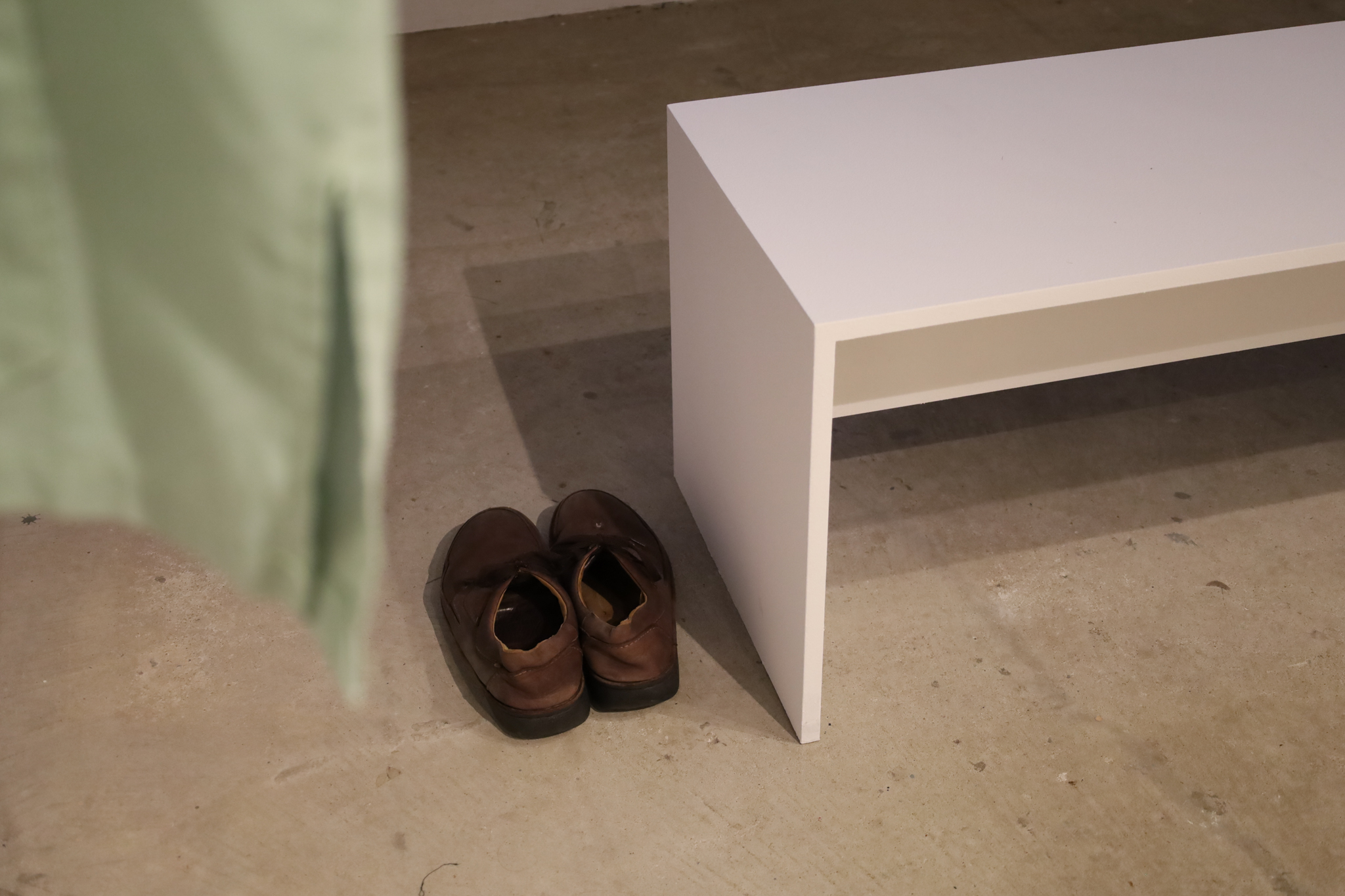 Above: Video installation images