WORKSHOP NOTES
---
rehearsal residency
November 10, 2018
Workshop on handwriting and Thai superstition
Participants' feedback - 001
Participants' feedback - 002
Participants' feedback - 003
Notes
1 I developed and guided a workshop on handwriting and Thai superstition during my time at rehearsal residency.
2 The workshop had a performative aspect which involved me weaving in a personal narrative through storytelling.

The personal narrative was based on things my mother taught me about how to practice handwriting with "good fortune". The way you shape certain letters can indicate "leakage" of wealth, or the way you strike through your name can mean cursing youself to bad luck. Before the workshop, I consulted with her to confirm these beliefs of hers.
︎︎︎The purpose of storytelling was to mirror the act of passing superstition by word of mouth, something I experienced first-hand growing up. My mother made me practice writing my signature so that it would be "lucky".
3 My mother's superstition is not rare. In Thailand, belief in the occult or mystic has impressively thrived in the rapidly modernized country.
︎︎︎ I highly recommend reading this essay by David Teh about Thai contemporary art:
"Return To Sender" (Artforum, Feb 2019)
Workshop image - 001
Participants' feedback - 004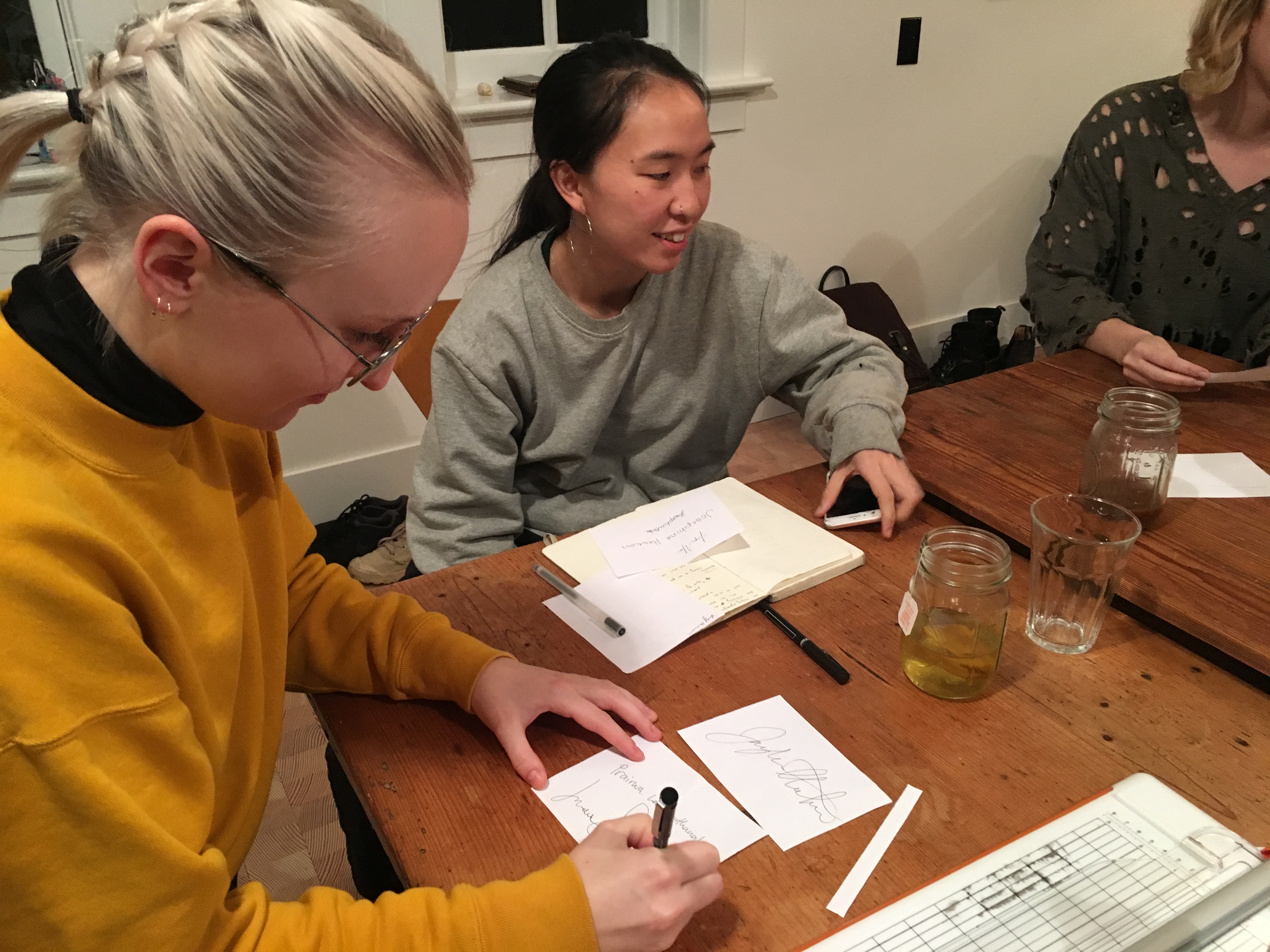 Workshop image - 002





Rehearsal Residency images